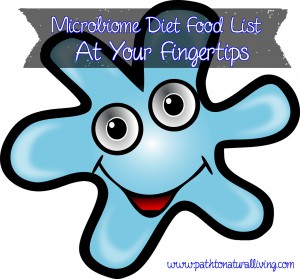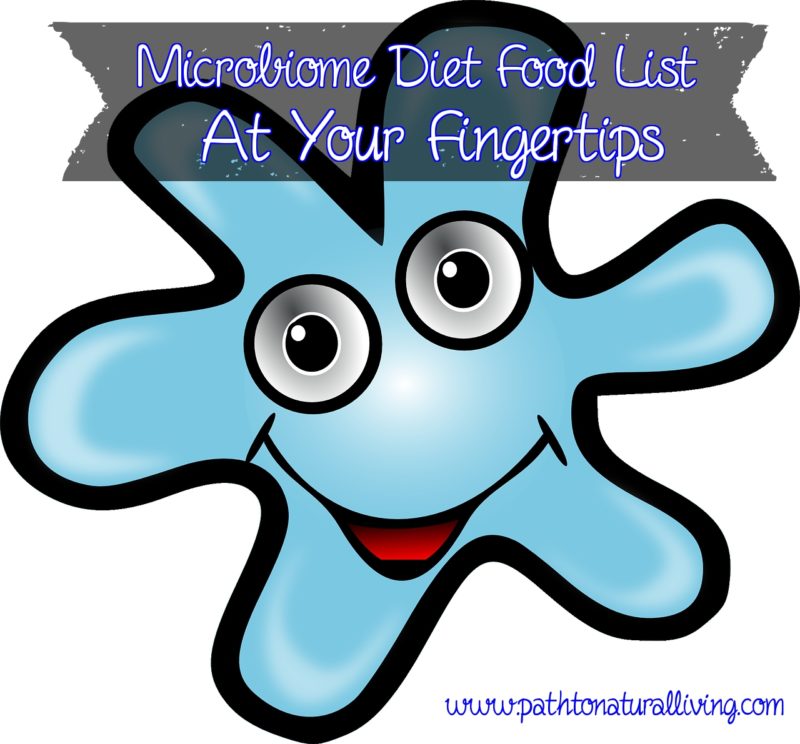 Are you in search of a Microbiome Diet Food List? It can be challenging to keep everything you need in one place. It can be simple – have everything you need to follow the Microbiome Diet at the tip of your fingers at any time.
Dr. Rapheal Kellman's Microbiome Diet has helped many people just like you and me to rebalance their microbiome for improved health, digestion and even weight loss! Learn more about what the Microbiome Diet is and the recommended supplements to speed up the healing process.
Ease of Access
With today's busy world, its a challenge to keep track of everything. Despite our best efforts to stay organized and on top of things, we often get sidetracked.  If things are not easily accessible, things slip through the cracks. Be the success story by setting yourself up for success!!
If you own the book the Microbiome Diet or are thinking about purchasing it, consider picking up the electronic version to ensure your success in completing the program.
You'll be able to access the book's food list from any location with your phone or tablet with the installation of Amazon's  Kindle App. Plus, you can search the entire book with just one click – avoid painstakingly looking words up in the glossary. Using the search tool you can quickly and efficiently pull up the information you need.
While I'm a huge fan of books in text, there is an unparalleled convenience of an electronic book. Its always there waiting for you – even if you forgot your book at home. Lunchtime is simplified – you'll have instant access to the Microbiome Diet food list when you need it most.  You'll stay on track with eating the right foods.
Stages to Successfully Healing your Microbiome
Dr. Kellman's book the Microbiome Diet has three stages. At first it can be a challenge to get things down. Let's break down the three stages Dr. Kellman discusses.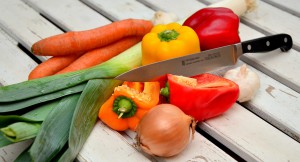 Stage 1 is the most restrictive and the time when there will be the greatest learning curve.
While there is a long list of foods to avoid – most being processed and packaged foods and food additives – there is an equally long list of approved foods. The majority of the foods that are consumed during this phase are meat and vegetables – with limited consumption of fruits.
In the Microbiome Diet Book, there are a variety of recipes and sample meals for your convenience.  Some of the meals will be pretty different than what you are accustomed to eating. The recipes are super helpful when you're not sure what to eat.
Personally I prefer to keep it simple by eating a meat with a veggie. I think sometimes we over complicate meals and think we need to make something fancy. Simple is easy to prepare and takes less time – while being delicious.
Remember during  phase 1 your body is healing the gut lining so the foods you consume are very important to avoiding inflammation. Dr. Kellman explains how long to stay in stage 1 and why.
Stage 2 will loosen the reigns up a little to provide more accepted food options.
During stage 2 several of your favorite foods can be added back in – sweet potatoes are my favorite! Dr. Kellman lists the specific starchy foods he recommends and additional fruits he recommends eating.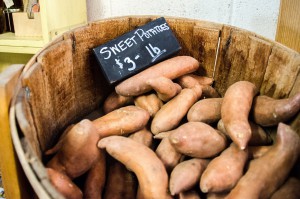 While you still won't be eating that box of mac and cheese – there is plenty of food options to choose from.
Stage 3 is a maintenance stage
You will be able to maintain your healthy microbiome while still being able to eat some non-approved foods every once in a while. Dr. Kellman gives you the specific formula to follow to maintain proper microbiome balance while still enjoying some of your all time favorite foods.
Great Side Effects of the Microbiome Diet
While there is no portion control or calorie counting – those who follow the Microbiome Diet have one awesome side effect – weight loss!!
There have been several times in my life that I struggled to lose even 1 lb. It was all an uphill battle. I thought of the weight loss struggle often as I embarked on my own microbiome diet journey and you should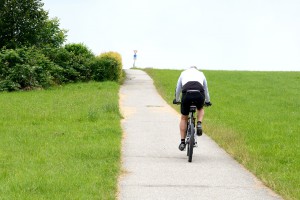 too. Once your body is working properly, it will burn off the extra fat without all the struggle.
I realized being stuck with extra fat meant my body was not working correctly – the Microbiome Diet was the switch that resets my metabolism.
Other great side effects are clearer skin, clearer thinking, no more blood sugar spikes, more energy and no more food cravings.
Convenience Gets Things Done
You want to ensure your success and eat the right foods – right? Me too! Set yourself up for success by having the tools you need.
Following a restrictive diet like the Microbiome Diet is challenging enough. You need to ensure your success – your health depends on it!
Do yourself a favor and get the electronic version of the microbiome diet in addition to the print version (if you already have it).

You'll have the food list at the tip of your fingers and all of the recipes too!


References
The Microbiome Diet by Dr. Raphael Kellman