Looking for the Best Pressure Cooker to Buy? I asked myself the same question about 6 months ago. Here's my finding and below is a review of the pressure cooker I chose.
GoWise Pressure Cooker Reviews – 6 & 8 quart models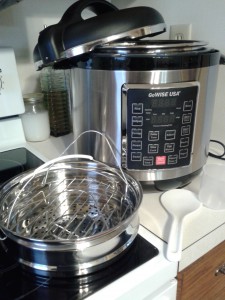 Make/Model: GoWise USA GW22620/GW22620 4th-Generation Programmable Pressure Cooker
Inner Pot Dimensions H x Inner Rim x Outer Rim: 7″ x 9.5″ x 10.5″
Pressure Cooker Dimensions L x W x H: 10″ x 12″ x 14″
Weight: 19″
Watts: 1300
Color: Black/Silver
Inner Pot: Dishwasher Safe Removable 18/12 Stainless Steel Inner Pot
Warranty: 1 Year Warranty
Included: Stainless steel steam rack, steam basket, rice scoop, and measuring cup
The above description is for the 8 quart model, the 6 quart model varies slightly
Best Price: Amazon.com
Price: 89.95 (6 Quart); $114.95 (8 Quart)
GoWise Pressure Cooker Description:
The GoWise Pressure cooker replaces your rice cooker, slow cooker, and yogurt maker with 1 simple to use appliance.
There are 16 built-in Smart Programs, 12 cooking options with preset times to cook your food to perfection: "Rice", "Multigrain", "Porridge", "Steam", "Soup", "Meat/Stew", "Bean/Chili", "Saute", "Poultry", "Yogurt", "Slow Cook", "Egg Maker", and a manual time setter.
Stainless steel self locking lid including a sealing gasket with 7 ETL approved safety checks.  Keep your hands safe from burns with the cool touch handles. The GoWise Pressure cooker features a Delay timer (24 hour maximum) and an automatic keep warm setting.
Pressure cookers use high amounts of pressure to cook foods faster than conventional cooking. Since the cooking time is up to 70% shorter – more vitamins and minerals are retained in your foods.
Who is the GoWise Pressure Cooker for?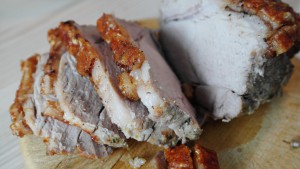 The GoWise Pressure cooker is for busy families and individuals who want a home cooked meal in less time. Eliminate the need for fast food and takeout pizza stops.
Forget to take something out of the freezer for dinner? You can put frozen meat into the pressure cooker and still have dinner in a short time.
Pros:
Pressure Cookers save time, energy and money
Stainless Steel Inner Pot without Teflon coating (Teflon is a controversial coating on non-stick cookware)
Simple pre-set buttons make cooking easier (more pre-sets than most brands)
Price is less than comparable brands with the same quality
Hard boiled egg pre-set and yogurt maker pre-set that many other pressure cookers do not have (Making yogurt is a breeze! I've made yogurt the hard way for too many years)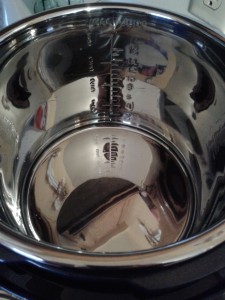 Cons:
Stainless Steel Inner Pot is more work to clean – I soak it before washing then use stainless steel Bar Keepers Friend to keep mine looking like new
Some customers report a malfunction with the sauté feature – GoWise USA states that the issue has been resolved
Recipe book and instruction manual are lacking (Here is a great site for recipes and How to's for pressure cookers)
Steaming broccoli and green beans don't work well (instruction manual does disclose this)
Cooking time is misleading in pressure cookers. The cooking time does not include the time it takes to reach or release the appropriate pressure. Unfortunately this is true of all pressure cookers, regardless pressure cooking is still much faster than conventional cooking.
How GoWise stacks up against the competition
The GoWise Pressure cooker has all the same features of the Instant Pot at a smaller price tag, currently $30 less for the 6 quart model. Both feature a one year warranty and have multipoint safety features.
I wanted the 8 quart model so I had plenty of room to cook my food for our family of 6. I wanted to have the freedom to make a whole chicken or large batches of soup. The InstantPot only comes in a 6 quart model. GoWise offers the 6 quart and 8 quart options.
The 8 quart GoWise Pressure Cooker features a stainless steel inner pot. For my family's health I avoid the Teflon coating used in pressure cookers like Power Pressure Cooker Pro, MaxiMatic , Elite Platinum, and Elite Platinum Electric.
FAQ's
Q: Can the pressure cooker cook an entire chicken?
A: Absolutely! The 8 quart pressure cooker is large enough to handle a whole chicken.
Q: Can you manually adjust the time and pressure?
A: Yes – the pressure can be manually adjusted to high and low and the time can be increased by hour and minute increments.
Q: Can I use the GoWise Pressure Cooker for canning?
A: No – it does not reach high enough temperatures. I would recommend a stovetop pressure cooker instead if you are interested in it for canning only.
Q: Since the name is GoWise USA – is it made in the USA?
A: The GoWise Pressure Cooker is designed in the USA, but manufactured in China
Bottom Line
A pressure cooker is a great investment for busy families to get delicious, nutritious food on the table fast!  Clean up is easy with only one pot to wash (or put in the dishwasher). It is a quality electric pressure cooker with all the bells and whistles of the more expensive brands with a full one year warranty.
If you are looking for an impressive pressure cooker with all the bells and whistles without the price tag of the more expensive brands than this is the pressure cooker for you. Make life easier on yourself – pick one up today!
Have you used an electric pressure cooker before? Have questions about the GoWise Pressure cooker? Leave a comment below.