Regain Your Health Naturally
Inside and Out
Are you lacking the energy and health you once had?
Taking medications on a regular basis?
Struggling with mysterious health conditions?
That was me 8 years ago. Mysterious symptoms, chronic illness, and every few years a new diagnosis. I felt like I was aging before my time. Do you feel the same way?
I did my best to eat right. I was a regular at the gym, yet I struggled with my health and weight. Sound familiar?
Well – it might not be your fault. We are bombarded with toxins in our food, water, and environment.
Sick? Here's a prescription.
Hungry? The standard American diet and what we are told is good to eat… and it's making us sicker and fatter.
Learn how to make your own cleaners without endocrine disruptors that make your hormones go crazy and cause weight gain. Like this simple hard floor cleaner, one ingredient glass top stove cleaner, and magical carpet cleaner.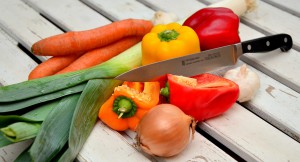 Eat until you are full without gaining weight. I'll show you my tricks to save time and money in the kitchen. Learn what cooking oil is really best for your health.
Exercise only a few hours a week total? Sounds too good to be true? It's not! Learn how I got back in shape after having my kids.
Most of us need to rebalance our hormones because of all the toxin overload we are exposed to. Detoxing your body is an important step for good health – flush out those toxins!
If you are sick of being sick and tired – the natural path to living can help you regain your health and boost your energy. Time to get healthy again – naturally!