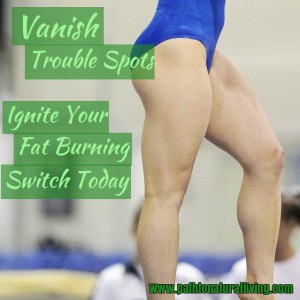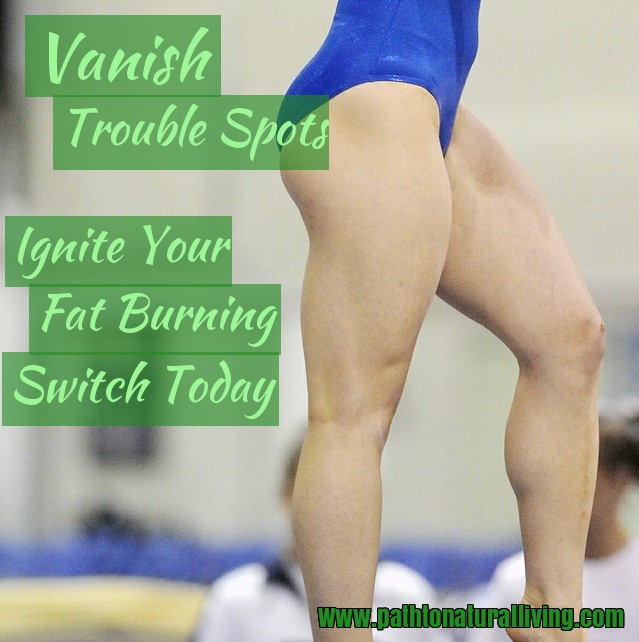 Ladies are you looking for a lower body workout for women specifically? I have done workouts to target specific areas of my body to trim down and shape up.
We all have so called "trouble areas" – it's frustrating and depressing when you don't fit into your clothing the way that you want to. We all want to look great and feel confident in our clothing.
I promise going shopping for clothes can be fun again!! To get there, you need to work out less than you think.
Targeting Specific "Trouble" Areas
So my trouble spot has always been my stomach. What about you? When I gain weight, I get the spare tire look. Can anyone say muffin top? Ugh – not attractive!
What Body Type do you have? Your hormones play a huge role in where you store fat and how easily it comes off. Learn some great ways to reset your hormones and metabolism to get in fat burning mode and melt away the fat.
I used to think I could do a bunch of crunches to get rid of it – unfortunately it does not work that way. I'm sorry to say – you can't do one exercise to spot train trouble areas on your body to lose fat.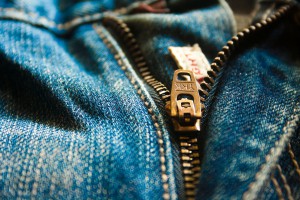 To trim down areas like your hips or other trouble spots – you need to lose overall body fat – plain and simple.  I will show you how.
The good news is, when you do lose fat you're going to be replacing it with lean muscle that is much more flattering and makes it fun to go clothes shopping!
Imagine how amazing you will feel when you try on a pair of jeans and they slip on with ease and zip right up. Keep reading to learn more or by clicking here.
Workout in Less Time With Superior Results
I remember the days of going to the gym for fitness classes, several days per week. I loved the camaraderie and energy I got from others in the class. But the commute to the gym made the whole process twice as long. Plus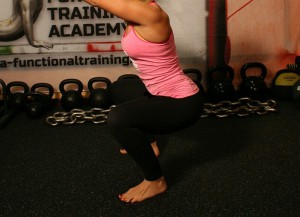 that monthly gym fee – I was paying $50 per month. If you are busy like me, you don't have the time or money for all of that.
With a busy family schedule – going to the gym is no longer an option for me. I wanted a workout I could do at home at a convenient time for me – beyond my Denise Austin fitness DVD's (I still love Denise Austin though :)).
I found the solution when I discovered a proven program called the Beta Switch – it is designed specifically for women by a woman and works for every body type.  Did you know certain types of strict diets and excessive exercise routines can actually accelerate fat storage on your thighs, hips, and butt? Yea – not what we want…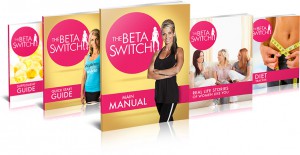 New information into once-hidden metabolism research are revealing that by turning ON or turning OFF a little-known cellular "switch", you can control whether you trap fat in your trouble spots or effortlessly burn it off.
Learn exactly how to turn this cellular switch to your advantage. The Beta Switch will help you
tone up your entire body – including any trouble spots!
There are modifications for beginners and every fitness level. The Beta Switch kick-started my body into fat burning mode – I started just 8 weeks after having a baby.
When you buy the program – you own it for life. The video, the eating program and the whole course are always there – no more reoccurring gym fees! Plus it comes with a 30 day money back guarantee!!
Just imagine getting the body you always wanted. Imagine the feeling of pure joy as you easily slip into your favorite jeans again. What about the big smile you get when your friends and family start commenting about the dramatic positive changes in your body and asking what you've been up to.
I am excited for you to trim up your trouble areas and feel confident in your clothes again! The Beta Switch is the place to start!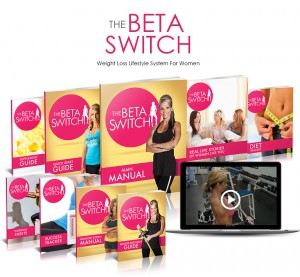 Pick it up today and get started on your transformation!!